Menu: An Eclectic, Rotating Menu Full of Fresh Flavor
DirtBag Brewery will offer an outstanding menu of rotating flavors from locally sourced ingredients.  Made-to-order pizzas and sandwiches will be baked in our custom built wood fired oven. Specialty meats and fish will be seasoned in our smoker.
DirtBag Brewery is serious about supporting our community. We are proud to source our supplies and produce from local farms which flavors our "fresh from the farm" menu. For every $1 we spend on local food from local producers or dealers, about 80 cents is returned to the community.
Local free-range, grain fed meats and eggs
Michigan grains & hops for brewing
Local fruits and vegetables (in season)
Local made breads, baked goods, and spreads
Homemade root beer
Raw Gobles honey
Fresh maple syrup made on-site (demonstration events each season)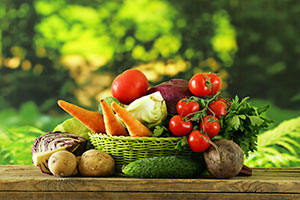 Get Involved
This is a community brewery. If you'd like to get involved, we'd love to hear from you. If you have materials to donate, time to give, or ideas, contact us. Every bit of help gets us closer to opening.
Bar Stool Fundraiser
Be a legend at DirtBag Brewing Company with your own engraved barstool. Here's how!
Be the First to Own a Growler!
Be the first to own a hand-made, 64 oz handcrafted ceramic Dirtbag Brewery Growler. A piece of art to tote your favorite beers in. On Sale now through our
SHOP
> page.